When to Hire Jack?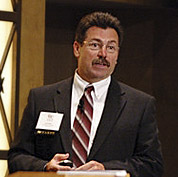 A great time to hire Jack is…
…when you are a meeting planner and you want to hit a home run.
…when you are a CEO who wants to realize a return on your investment in human capital.
…when you are an association president looking for a refreshing new perspective on age-old issues for your next conference.
…when your company is in flux or crisis and you want to prevent
and/or mitigate problems associated with fear and change.
… when you have goals to reach and you want to give your managers and leaders the skills they need to be successful.
… when you are in charge of sales and you really want your staff to deliver customer service that makes a difference.
…when you are a human resources manager who wants to help your people adapt to and cope with change more effectively.